Presented by the Hanlon-Lees Action Theater and Hollow Hills Farm
June 3-4, 10-11, 17-18, 24-25 of 2023
11 am-8 pm
23439 Midland Trail East, Lewisburg, WV 24901
(304)992-6178 ~ info@wvrenfest.com ~ facebook.com/wvrenfest
BUY TICKETS NOW
Sponsored by Freedom Marketplace

---
Rising from the mists of Greenbrier Valley is the West Virginia Renaissance Festival! Bagpipers play to welcome King Edward and Queen Eleanor to the village of Essex and a grand joust will be held in their honor! Artisans and merchants of all sorts will market their wares! Savory foods and West Virginia local brews will tempt your appetite. Try your hand at games of skill, listen and dance to merry music, visit the petting farm, see the dragons, ride the unicorns, and be amazed by the skill of jugglers and magicians, rope walkers and whip crackers. Wander the forest of Broceliande, but beware the charms of the Faerie Queen Titania! It's midsummer, what mischievous enchantments might she contrive?
Themed Weekends:
June 3-4 Pirates Landing
Ahoy, there be pirates ashore! With special guest The CrossJacks. Wear your best (or worst) pirate costume for the 4:00 Costume Contest
FREE admission for veterans, active military and first responders on our opening weekend.
June 10-11 Celtic Crossing
Enjoy a wide variety of interpretations of Celtic music from bands on all our stages. Wear your kilt for the best knees costume competition! Or if you don't have one yet, stop in the American Highlander booth to be kitted out.
Family package special: admission for a family of four $38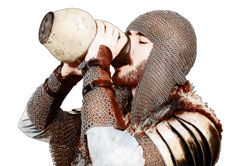 June 17-18 Beer & Barbarians

Happy Father's Day! Dads can blow off some steam and enjoy our special tastings of local WV brews in the Lakeshore Pavilion and a friendly Barbarian Costume Contest!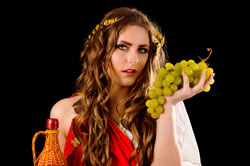 June 24-25 Bacchanalia
The king decrees: it's party time! Show off your togas at the masqued costume contest and enjoy the fruits and wine of summer!
*Leashed pets are welcome with written proof of up to date vaccinations.
The West Virginia Renaissance bans firearms on the premises. All prop weapons must be peacetied.